This is our monthly series were we share useful brand and business tips articles all from the previous month. We hope this series can help you to strengthen your brand identity and growing your business.
If you would like to be kept up to date with brand and business resources, you can follow us on Twitter or by subscribing to our RSS feed.

by Paul
In order to help you select the brand that will be best for you, design agencies have a few tips that can help you choose the best brand without making the 5 creative design blunders that will reduce the effectiveness of your brand: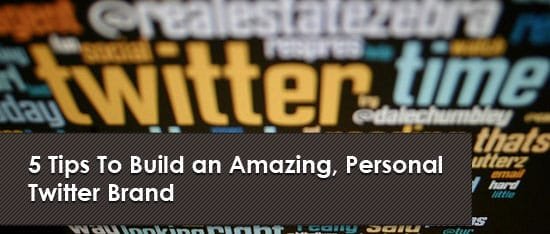 by Leo Widrich
Here are tips to build your personal brand on Twitter on the side, without wasting hours each day on it. In fact, I believe these things can be done within 30 minutes of effort each day.

by Rohit Bhargava
The brand has had several similar stories posted online by delighted customers, and they are exactly the kind of successes that justify the investment in social media for customer service (which, in turn, drives sales).

by Lior Levin
Does personal branding lead to selling out or effective communication?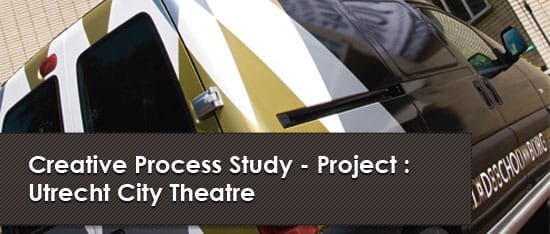 by Processed Identity
In this article you'll learn the creative process of Utrecht City Theatre Logo and Brand Identity Design.

by Nora Reed
So the basic issue remains that how can logo designers stay attentive and unruffled? Since I have also encountered several diversions, hence I have worked out some easy yet valuable techniques to stay all ears towards your work.

by Chloe
As a designer or graphic designer you may not think of yourself as a brand. You may think that you are just a person with a marketable skill. Blogging helps to merge these two ideas, and lets the graphic designer in you become a graphic design brand.

by WebHostingReview
These are 10 characteristics of badly designed logo that you need to avoid, if you want to maximize user experience in your site.

by Demortalz
What I am going to draft down here are not the exact questions you will be asking your clients, but these will give you the idea of the discussion you need to have.

by Lior Levin
Timeline is a new Facebook feature that allows profile owners to dramatically change the look of their profile, and in doing so, how they interact with their friends and profile visitors. If Facebook does deploy the same features to Facebook pages as they are planning to with profiles, brands may benefit from the change. Here are four ways the changes could help.

by Neil Patel
He will be remembered as one of the greatest visionaries ever. What he did for the technological as well as entrepreneurial world, will never be forgotten. Here are 11 things I'll never forget that Steve Jobs taught me:

by Gordon McLachlan
Just writing about what you love, regardless of what it is, is enough. People respect passion and admire talent, and sometimes, just using a blog as a vehicle to establish trust and connect with others is enough.

by Jim Belosic
In this article, I'll show you six ways you can model your efforts after the successful campaigns run by big businesses, and some ways you can even get a leg up on the big guys.

by Brian Casel
In this article, I will outline six steps you can take to scale up your freelance business, and grow your income, without sacrificing your leisure time.

by Sonia Tracy
But being heard over the noise and standing out doesn't have to mean you shout louder than the rest; that just adds to the clutter. Instead, you should take a minimalist approach, stripping the layers of bulk away and following a more simple blueprint toward success. I guarantee that if you make it a little easier, you will be better off.

by Jim Lodico
Read how seven businesses created interesting blogs using Tumblr.

by Neil Patel
The following advice should help you do to building a killer sales team.

by Chloe Lloyd
To network successfully in the graphic design field means to make connections but also to maintain these connections with people who support you throughout your career.

by Cindy King
How does Twitter fit into your social media marketing? Here are 17 Twitter marketing tips shared by Social Media Examiner's writers.

by Jelly Bone
We summarized these principles into 7 essential rules for you to build or improve your portfolio site, so let's just get started with rule #1, after jump!

by Mariana Ashley
Below I've listed some of the more important tips to bear in mind when you're managing your portfolio to be presented to your next client.

by Jelly Bone
We summarized these principles into 7 essential rules for you to build or improve your portfolio site, so let's just get started with rule #1, after jump!

by Jessica Wiener
A business card design is as personal as home interior design– a sleek, modern black and-white interior with blood red furniture might be one person's lifetime dream, and another's worst nightmare. So let's start with the basics of making business cards, the ABCs that everyone should know.

by Alex
Design trends in 2011 saw a sharp increase in unique and creative business card styles. While funky and cool elements were high on the list, classy business card designs still reign supreme for those who want an upscale feel.

by Chris Spooner
The business card design we'll be creating as part of this tutorial features a vibrant pattern on the rear of the card, with a minimal design on the front allowing the contact information to stand out. The final printed card will be die-cut with round corners, so we'll set up the print ready file appropriately with the correct dimensions, bleed and margins.

by Eko S
This collection was created to help you in choosing a perfect template for your personal blog.